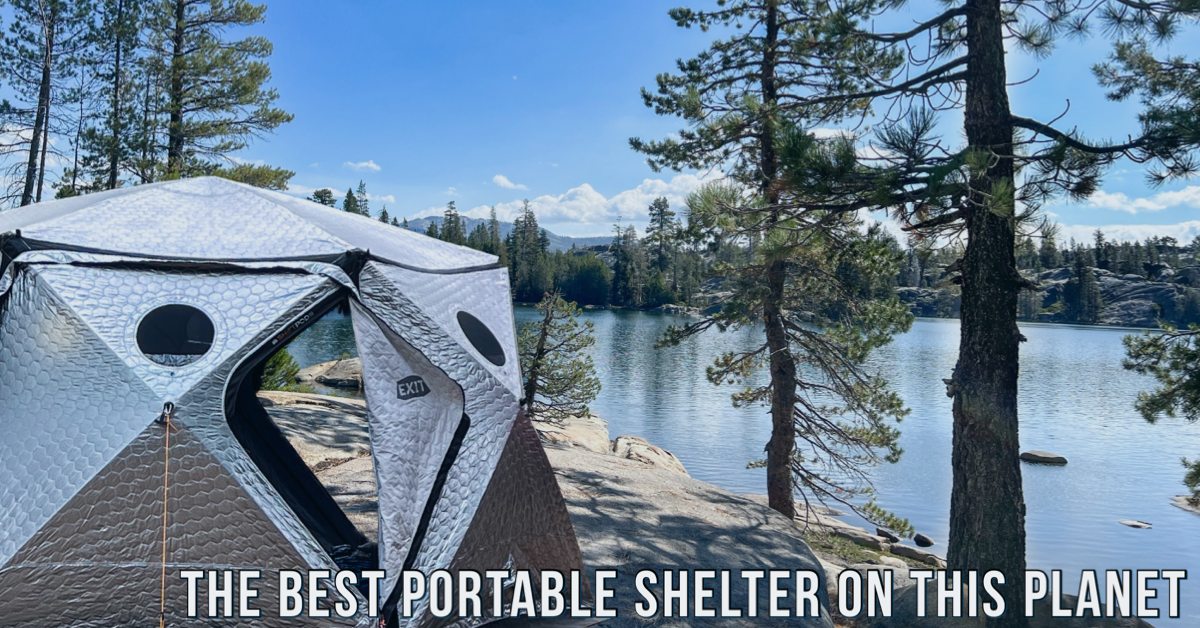 ABOUT US
SHIFTPOD came into fruition on the playa in 2014. Creator and Owner Christian Weber was in a friends Hexa-yurt at Burning Man. More accurately a Hexamansion, with couches, a separate bedroom, two AC zones, oriental rugs, and tapestries on the walls. It was a great space and he thought, "this is so much better than RVs. Connected to the ground, comfortable, and inviting. Next year this is what I will be doing!" 

The shelter he was in was incredible, yet the time and effort it took to set-up, was far from desirable. So Weber, with over 30 years of experience in the event industry, wanted to create an easily deployable, high-quality, and affordable shelter that would get him out of an RV at Burning Man.
Folding papers, researching NASA grade fabrics, the next few months Weber spent much of his time working on how to make this new portable folding yurt a reality. In 2014, Weber designed the first prototype of the SHIFTPOD and decided to see if some friends wanted to go in on some so, they could be "Space Camp" that next year at his large camp, called SHIFT.

SHIFT Camp, already a few years old, was about "creating a set and setting for people to have a 'SHIFT' experience."

Its innovative design, easy setup process, and durable materials made it the perfect shelter for the harsh desert environment. The original SHIFTPOD was born!

Weber sent a link to produce a small batch of 30 units for SHIFT Camp to friends, and was looking forward to getting to use his creation on the Playa of Black Rock Desert in September. Many others were excited about his invention as well. As someone leaked the invite on social media, and before he could turn off his payment portal he had 300 orders! 
SHIFTPOD Generations

Originally a grey colored reflective fabric, SHIFTPOD version one, was found to not reflect the hot summer sun as well as hoped. Structurally, they performed well, but there was room to improve. With improved fabrics, SHIFTPOD.1.5 was launched!  

Weber, never complacent, and always looking for ways to improve next built rain labs, began flood testing the fabrics, ran bleach tests, and took the SHIFTPOD on longer trips for harsher desert testing. SHIFTPOD.1.8 was then released with better tie downs, another fabric improvement, and manufacturing was streamlined. Our previous partners could no longer keep up with the demand for orders!
After all the testing, and finding that what was available on the market was not good enough, Weber re-engineered his entire supply chain to be able to produce the highest quality shelter he could. That involved creating a thread that would not wick water, and a new sealing system that would improve water resistance. With these improvements the SHIFTPOD2 came onto the market. Followed closely behind by the expansion of the line to include the SHIFTPODmini, the SHIFTPOD-XL, the RESPONSEPOD, and the GROWPOD.  

Evolution improves upon what has already been created, and soon work to develop the next generation was beginning. Then in the middle of development, 2020 happened and the world stood still. Many manufacturing facilities overseas, including those used to make SHIFTPOD, switched to producing much need PPE and medical supplies. Development on the next generation slowed, but never paused. When supply chain disruptions were decreased, we were ready to launch the SHIFTPODIII winter of 2021.

Today's current generations of SHIFTPODIII, SHIFTPODIII.mini, and SHIFTPODIII-XL feature our latest improvements of:
Being built on an integrated carbon fiber frame & hub system, allowing for a quick set up and making it our toughest shelter yet!
Our patented, all-season fabric system that is heat reflective, insulated, with mildew protection, and hydrophobic coatings to protect against the elements. The fabric features an ultra-sonic welded hex pattern with black out technology for the best rest any time of day.
The highest quality YKK zippers available with an optimal tooth size for ease of use, and durability.

Every time we go out into the desert or camping we find new ways to improve or innovate and our ethos from the beginning has been to build a product that we want to use ourselves.